SecurBiop DOUBLE® 10 / 40ml
SD10 SD20 SD30 SD40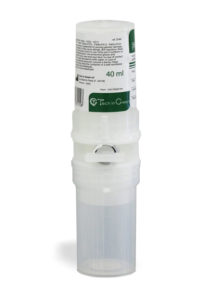 SecurBiop® DOUBLE, is a range of containers prefilled with formalin and equipped with a special technology: a controllable releasing system.
Users can activate the release of the liquid by simply rotating a selector, after inserting the specimen in the empty chamber. The liquid will be released into the cup and no vapour will be dispersed into the environment.