SecurBiop® e FORMALeasy®
SecurBiop® and FORMALeasy® currently represent the ONLY complete range available on the market that preserves biopsy samples while being totally safe for operators.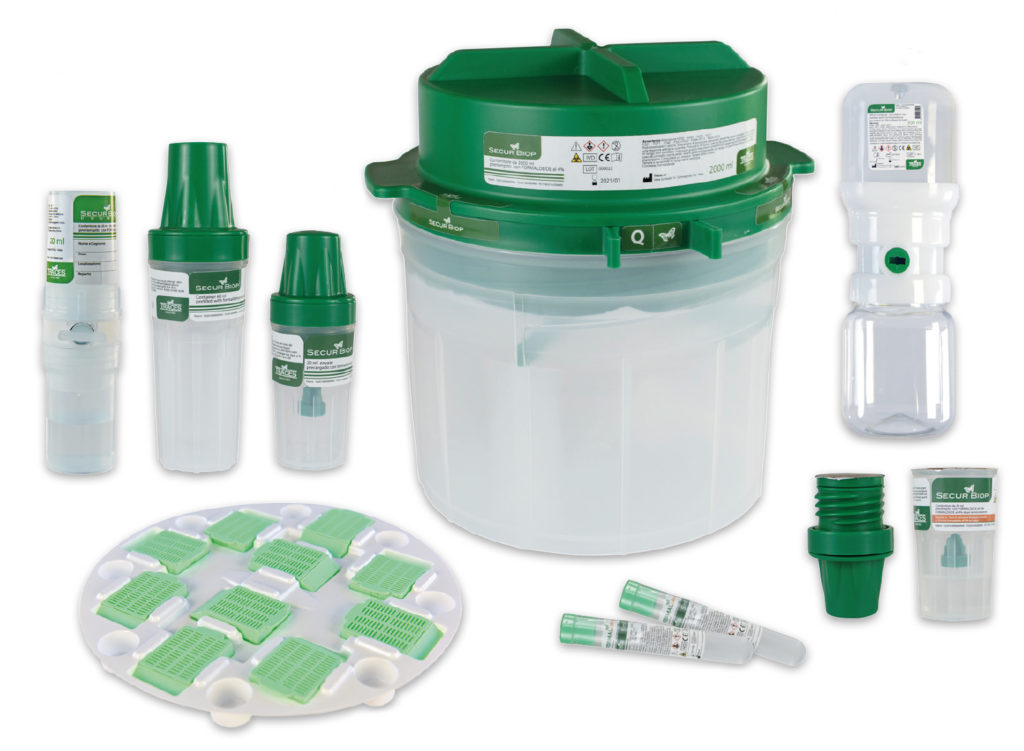 SecurBiop® e FormalEasy® are containers specially designed to prevent operators from coming into direct (liquid) or indirect (vapor) contact with formalin.
Formalin fixation is the best to preserve tissues integrity before the biopsy test.
Formalin is the most widely used fixative in pathology laboratories due to its convenience in handling, high degree of accuracy and extreme adaptability.