Educational & Training Service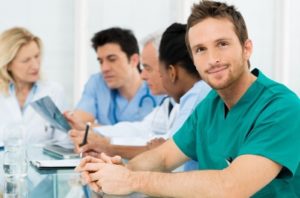 Education and training are the main pillars of our sales management.
We believe so much in the importance of proper technical and conceptual training of our products, to travel thousands of kilometers every year to support our partners and customers.
Our Technical Specialist staff is constantly available by telephone, via the web, skype and any other mean, as well as ensuring "training in situ" whenever necessary.
Sono previste sessioni formative partendo dalla legislazione di riferimento, "presentazione prodotto", "formazione personale addetto alle vendite dei partners", "formazione operatori sanitari su più livelli: iniziale e di rivisitazione a seguito utilizzo".
Training sessions are planned and led starting from the legislation in place, "product presentation", "staff training for sales of partners", "training of health workers on several levels: prelimary and after sales ".
All courses are programmable and can be repeated if necessary without admission limits.